High Speed Guillotine Shearing Machine is designed for customers who pursue high efficiency and large productivity. High-speed plate shearing machine is an updated version of NC hydraulic shearing machine. The cutting speed is twice faster than the normal shearing machine, which greatly improves the working efficiency.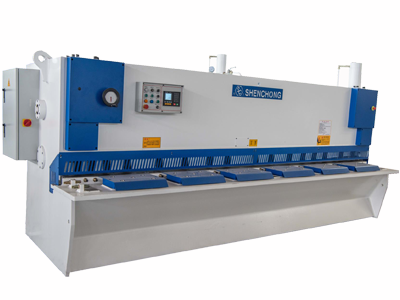 QC11YK - High Speed Hydraulic Plate Guillotine Shear

During the process of high speed cutting, this machine frame has less deformation, which increases the shearing precision accordingly.
High Speed Shearing Machine For Sale
Plate Thickness: 8-16mm
Plate Length: 2500-4000mm
Intelligent Manufacturing Redefine Your Future!
We accept customization based on customers' shearing requirements. You can also check our Front Feeding Shearing Machine and other CNC Shearing Machine models.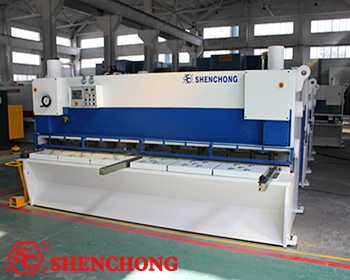 High Speed Shearing Machine Advantages and Differences:
- Cutting linear accuracy: ±0.05mm.
- Back gauge speed:100mm/s
- Back gauge repeat positioning accuracy: ±0.05mm
- Back gauge optional positioning accuracy: ±0.08mm.
- SHENCHONG revolution technology improve the shearing machine cutting speed. Shearing Speed 20-60 times/min much faster than normal sheet metal shearing speed 10-20 times/min.
- Hydraulic High Speed Guillotine Shearing Machine reduces the edge of blade impaction and abrasion time by high speed cutting, which increase the blade working life accordingly.
- Hydraulic cooling system ensures the long time working, which can work for 24 hours continuously.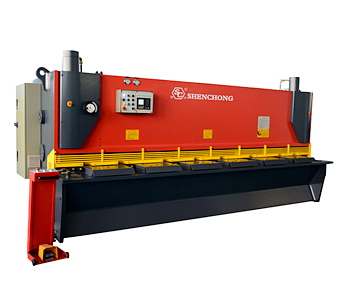 High-speed Shearing Machine Components:
- Rapid and precise blade clearance adjustment with a single handle on the side frame
- Multi-edge blades for cutting aluminum, carbon steel, and stainless steel
- Cutting-line illumination and wire for shadow-line cutting
- Quick cutting-length adjustment
- Hydraulic and electrical overload protection
- Bed infill plates with ball transfers
- Delta inverter with ball screw and polished rod with 0.01 mm accuracy
- Backgauge adjustment according to blade gap,
- Backgauge retraction feature
- Squaring arm and front support arms, stroke counter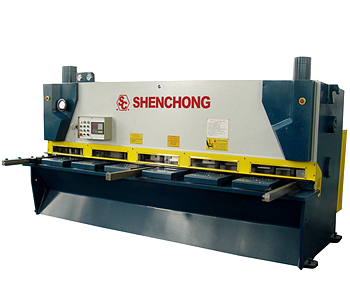 Applications:
Factories normal cutting requirements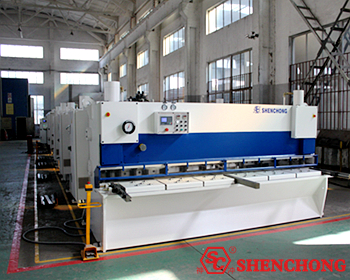 QC11YK High Speed Guillotine Shear FAQ
Q: How to get high quality shearing machine for sale?
A: As an original hydraulic shear machine manufacturer, we give back the best price to our customers. Factory direct sales, no middlemen to earn the difference.
With such a low price to buy an ultra-high speed shearing machine for sale, this cost-effective is super high! Wholesale, multiple orders, more favorable price! We guarantee that each sheet metal hydraulic shearing machine for sale is brand new and never used with complete factory warranty.
Q: Why buy a new hydraulic guillotine shearing machine?
A: Excellent sheet metal cutting quality, super cutting accuracy and convenient and quick operation are the biggest characteristics of the high speed hydraulic guillotine shear machine for sale.
If you buy a manual shear machine or swing beam shear machine, the accuracy of shearing and the quality of cut surface will be greatly reduced.
If you buy a second-hand/used shearing machine, you will often have problems in production, and the service life of second-hand machines is short.
SHENCHONG QC11YK hydraulic guillotine plate shear machine for sale provides high strength, productivity, precision, and safety.