In order to vigorously promote the spirit of model workers, labor spirit, and craftsmanship spirit, and fully leverage the exemplary and leading role of the majority of model workers, the National Federation of Trade Unions recently announced the "2023 National May Day Labor Award". The technical innovation comprehensive team of Wuxi Shenchong Forging Machine Co., Ltd. has been selected as the National Worker Pioneer.
Let's know about this excellent team together!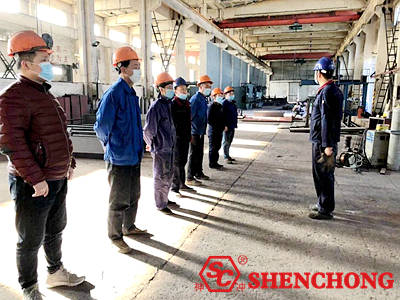 Wuxi Shenchong Forging Machine Co., Ltd. Technical Innovation Comprehensive Team
The team has 7 employees. Mainly engaged in technological innovation, solving bottlenecks, shortcomings, and improving product quality that constrain production processes.
They come from different positions and have varying degrees of education, but they also play a crucial role in the quality, cost, safety, efficiency, and employee morale of the enterprise, and bring considerable benefits to the enterprise.
Team members often apply new processes and technologies to carry out research and development projects, and command and participate in research and development at the production line.
Especially in the development of new products. From research to discussion, finalization, drawing, procurement, production, testing, and further discussion, until the formation of new products, all are tackled and completed by the comprehensive team of technological innovation.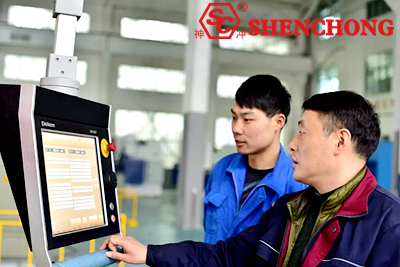 Research & Development: New Hybrid Servo CNC Press Brake
In response to the national call for energy conservation, emission reduction, energy consumption reduction, and environmental protection, the team organized the development of a new type of Hybrid Servo CNC Press Brake Machine.
After more than a year of design, trial production, and testing, gratifying data was finally obtained.
The four improved data of the same model of CNC press brake machine are:
- Save 70% of electricity consumption.
- Save 65% of oil consumption.
- The noise has decreased from 75 decibels to 60 decibels.
- The stability performance has increased from 97% to 99.9%.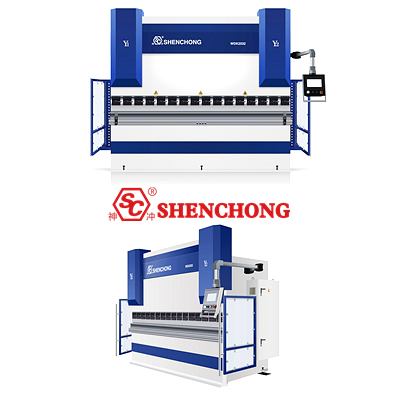 This technology has passed multiple fatigue tests. At present, it has been officially put into mass production and has received unanimous praise from customers.
The technical innovation comprehensive team always adheres to a management system that combines safety, quality, on-site, and training. For many years, we have persisted in organizing technical training, job operation procedures, and safety training for employees, enabling them to improve their skills and qualities.
Since 2010, under the leadership of the comprehensive team, the company has had 12 consecutive years of zero safety production accidents. This team has been awarded honors such as the Huishan Gold Medal Team, Huishan District Worker Pioneer, Wuxi Worker Pioneer, and Jiangsu Worker Pioneer.
Hu Xiaofeng, the team leader, was successively awarded as "Huishan Craftsman", Wuxi May Day Labor Medal and model worker. In 2022, the team developed 3 new products and completed 5 technical improvements.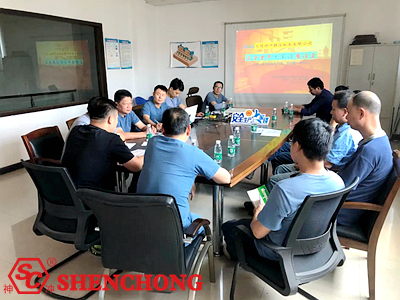 "The strong pass of the enemy is like a wall of iron, yet with firm strides we are conquring its summit." In the face of new situations, new tasks, and new requirements, all employees of the technical innovation comprehensive team of Wuxi Shenchong Forging Machine Co., Ltd. will continue to strengthen the construction of the industrial worker team in the new era, gathering wisdom and strength for the improvement of quality and efficiency, excellence and strength, and harmonious development of the enterprise.