Plate Shearing Automatic Production Line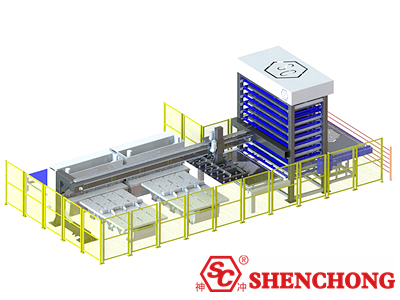 Shenchong automatic loading and unloading system cooperate with CNC hydraulic guillotine shearing machine to form a flexible automatic production line.
It has the ability to connect other intelligent automation equipment, such as sheet metal warehouse.
Intelligent Manufacturing Redefine Your Future!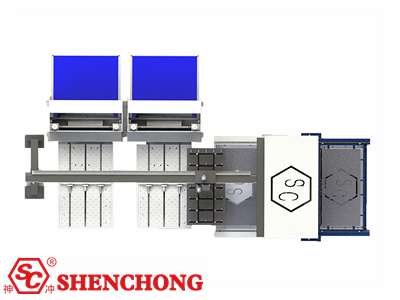 Sheet Metal Shearing Machine Automatic Production Line Advantages and differences:
Front feeding device and loading & unloading system automatically complete the whole process from loading, positioning, cutting to blanking.
- Unmanned 7 * 24 all day sheet metal shearing
- Improve work safety and quality
- Reduce the risk of injury and labor intensity
- Lower labor demand and less working hours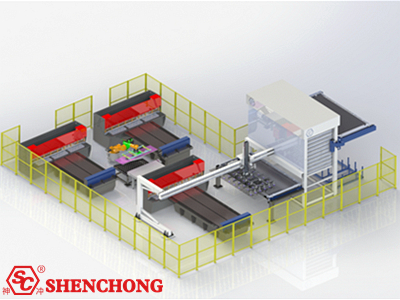 Automatic Shearing Unit Features:
Plate shearing automatic production line can greatly improve the automation level of sheet metal processing industry.
- Combine with CNC bending machine, laser cutting machine, automatic loading and unloading equipment, intelligent storage system and management software
- Connect with ERP, inventory and management are clear
- Improve the safety level of plate cutting production
- Reduce labor intensity of workers
- Improve the safety of factory production
- Reduce manual operation and working time