Plate Bending Automatic Production Line For Sheet Metal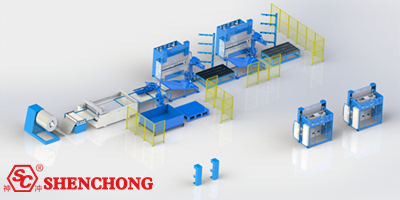 Shenchong robotic press brake plate bending automatic production line realizes unmanned sheet metal bending.
CNC hydraulic press brake configured 6+1 or more equipped with a 6-axis or 7-axis robot form a fully automatic bending cell. Automatic bending flexible line solution provides stable quality sheet metal forming, making your production more cost-effective.
Intelligent Manufacturing Redefine Your Future!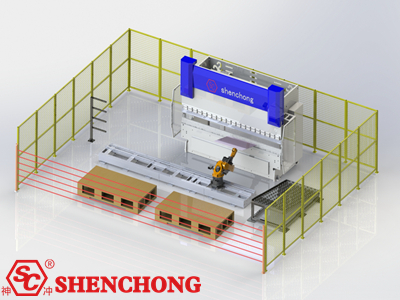 Advantages and differences:
Transform and optimize the bending production according to the customer's original equipment. Also, provide customers with a complete new sheet metal flexible bending solution.
- High tech, high performance
- Maximum bending flexibility
- Increase productivity and efficiency
- Save labor cost and material loss
- Reduce operation error
- Better machining accuracy and consistency
- Achieve high quality mass production
- Promote the working environment
- Reduce labor intensity and safety in production
- Improve the corporate image for the long-term development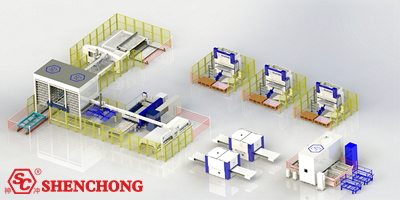 Sheet Metal Automatic Production Line Features:
Plate bending automatic production line can be combined with other CNC machine tools and automatic production system to form complete flexible lines.
- Unlimited creativity: the cooperation and link between robot and CNC bending machine eliminates the limitation of bending feasibility.
- The robot bending cell connect with the sheet metal storage system.
- Communicate with industrial MES system to realize continuous unmanned production.
- Full automatic bending production line control software automatically optimizes the production sequence and guides the operators to make the work easier and reduce the risk of error.